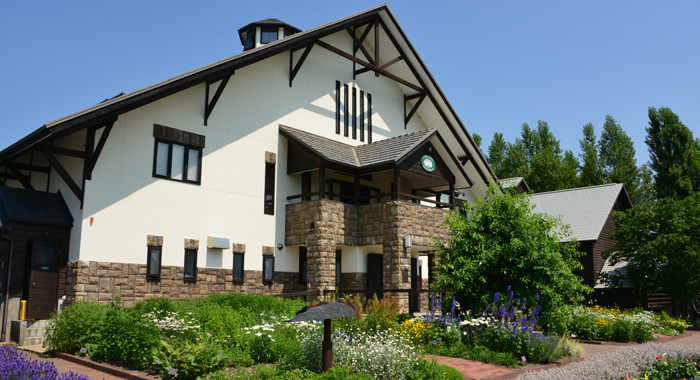 Hanabito House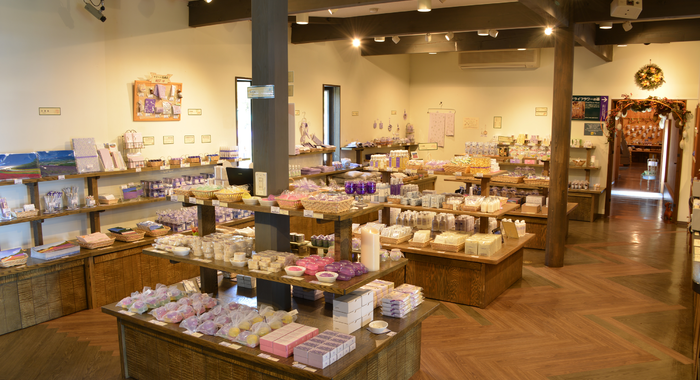 Gift Shop 'Marie'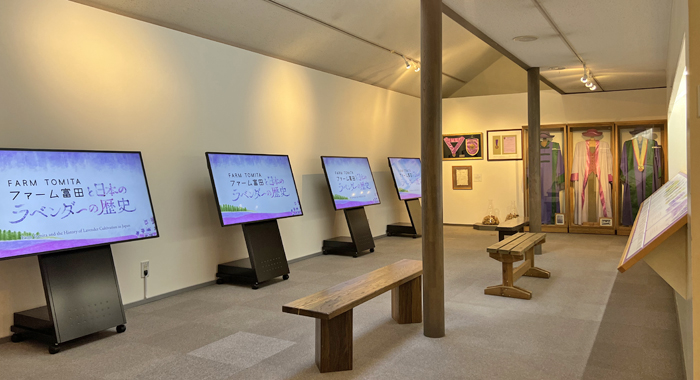 Tadao Tomita Museum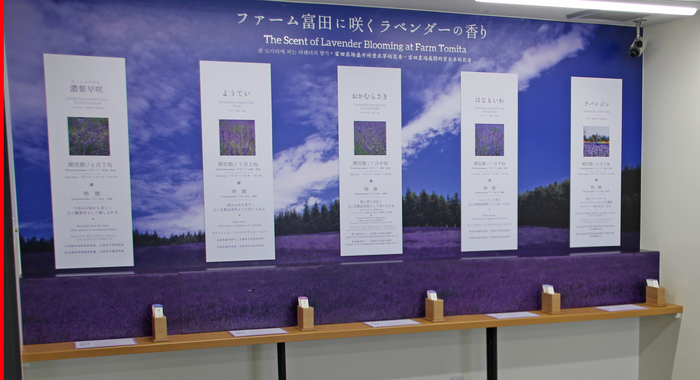 Scent Experience Room
This house welcomes you to Farm Tomita.
This is a gabled house. Out front is
Hanabito Garden
. Out back is
Hanabito Field
. Gentle sunlight filters into the house through stained glass whose motifs feature fields of lavender and poppies.
Marie, the gift shop on the ground floor,
offers gifts
produced by Farm Tomita. Café René, next to Hanabito House, is open in summer. René, on the ground floor of the house, operates in autumn. Petit René, attached to Café René, operates between the Golden Week holidays and autumn, offering
soft-serve ice cream
and
drinks
.
Tadao Tomita Museum, on the upper floor, introduces the history of Farm Tomita's founder. On the same floor are the scent testing room where you can compare the fragrances of different types of lavenders, and displays of distillation apparatuses. You'll gain in-depth knowledge about lavenders and Farm Tomita.
Prayers room for Muslims is also on the upper floor.
Hours
● mid Apr.

9:30 - 16:30

● late Apr. - May

9:00 - 16:30

● June - early July

9:00 - 16:30

● mid July - early Aug.

8:30 - 18:00

● mid Aug. - Oct.

9:00 - 17:00

● Nov.

9:30 - 16:30

● Winter

closed
Note: Hours are subject to change.
Map of houses, workshops and shops.