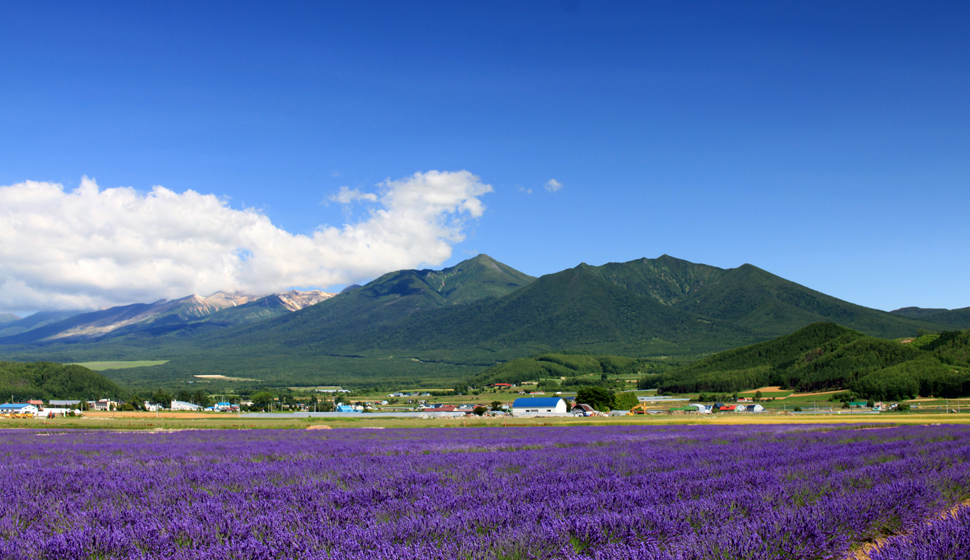 Business period 2023:July 1- July 31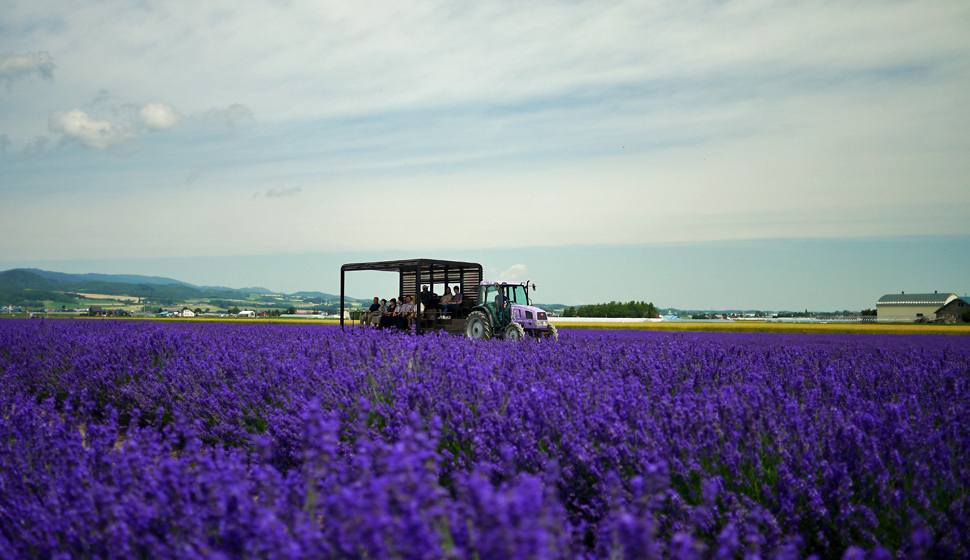 Business period 2023:July 1- July 31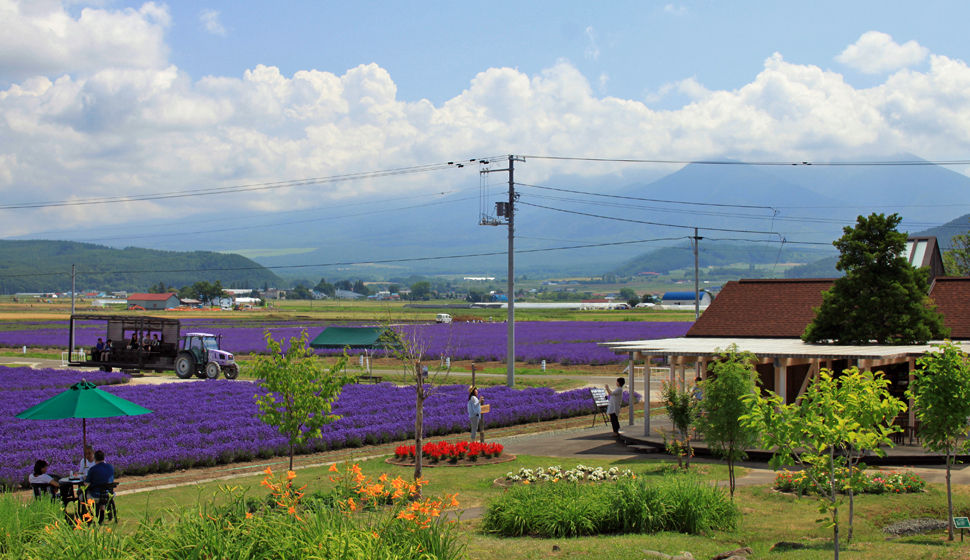 Business period 2023:July 1- July 31
Business period 2023:July 1- July 31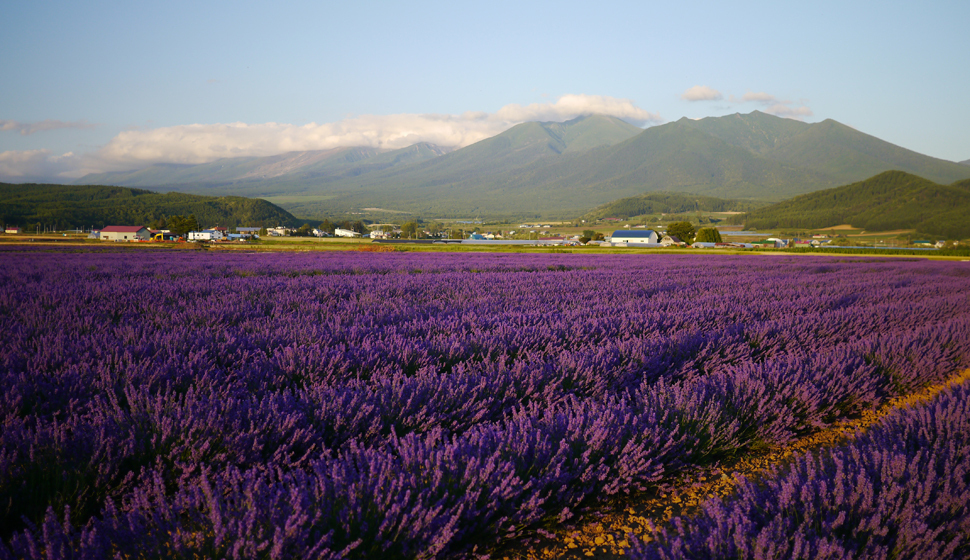 Business period 2023:July 1- July 31
Lavender East
One of the largest lavender fields in Japan is in the Higashinaka District of Kamifurano Town. It's 4 km east of Farm Tomita, in the direction of the Tokachi Mountains.
Rice paddies have been converted into the lavender field, to produce perfume ingredients.
Located in the heart of the rural Furano valley, Lavender East commands views of the Tokachi Mountains to the east and the diverse Mt. Furanonishi, Mt. Ashibetsu and other moutains in the Yubari range to the South. This is where lavender cultivation started in Furano.
Blooming season

early – mid-July

Best viewing season

mid-July
Hours
2023 July 1 - July 26
9:30 - 16:30
*Operating schedules and hours are subject to change depending on weather conditions and other circumstances. Please contact us for more information.
Reservations and inquiries for travel agencies.
PIC

Tsuji(TEL:0167-39-3939)
Lavender East Map