Lavender gifts by Farm Tomita
Summer blossoms of lavender from Farm Tomita are harvested to produce oils and dried flowers.
Lavender oils are used as flagrances for cosmetics, such as perfumes and soaps, and for candles. Dried flowers are made into potpourri and flower arrangements.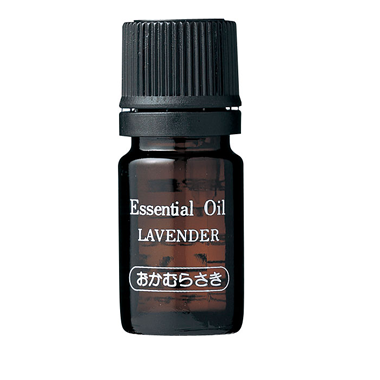 Lavender essential oil Okamurasaki
The Okamurasaki lavender is known to have the best fragrance and highest quality of oil of any lavender. This lavender oil comes only from flowers harvested at their peak.
It was awarded the first prize at a lavender oil contest held in October 1990 in France.
Price: 1,760 yen
Watch process of oil extraction from lavender flowers at the
Distillery Workshop
during the harvest season of July and August.
Perfume Lavender
The scents of woods, rural landscapes and the wind of Furano are added to the floral scents of lovely buds and elegant blossoms.
Enjoy the refreshing scent of lavenders.
The perfume has a deep, rich fragrance.
Price: 2,420 yen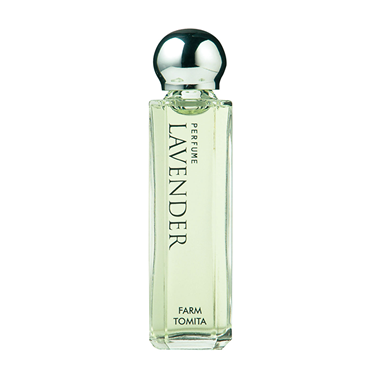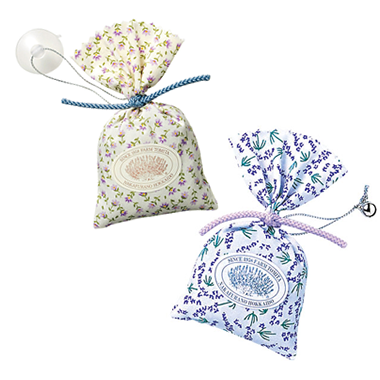 Sachet
This scent pouch is filled with dried lavender buds.
It was the first gift item at Farm Tomita to make the most of lavender. The product and the price are the same as when we started.
Price: 440 yen
Natural series: Lavender Soap
The natural base ingredients are heated for 100 hours before mixing with lavender oil and flower buds.
Enjoy the pure scent of lavender.
Because this soap has no chemical additives, it's also ideal for sensitive skin.
It's one of our most popular gifts.
Price: 781 yen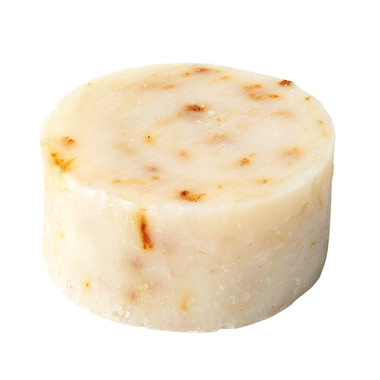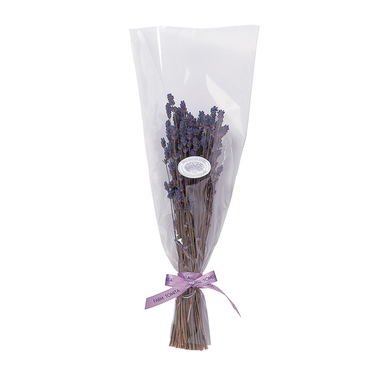 Noshi Hayazaki
With a short spike and vivid purple flowers, this is a popular ornamental lavender. We make bouquets from dried Noushihayazaki flowers.
Good for display in a bouquet or for arrangements.
About 80 units: 572 yen
Dried Flower House
has various dried flower arrangements, such as baskets, frames and wreaths.
These lavender gifts are for sale at Hanabito House and at other shops at Farm Tomita.
As a souvenir, please choose a gift with a lavender fragrance.
To remember your visit to Farm Tomita, take a lavender souvenir home for yourself.