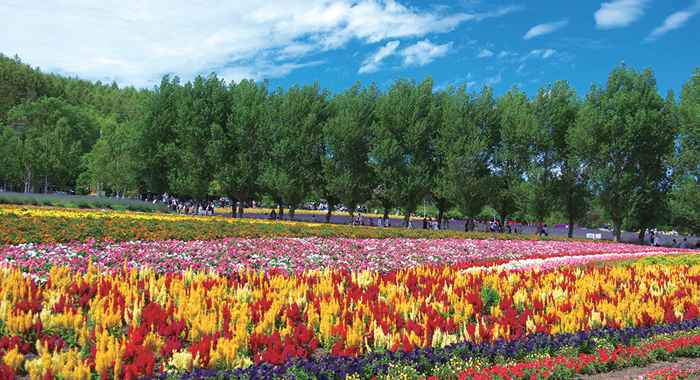 Hanabito Field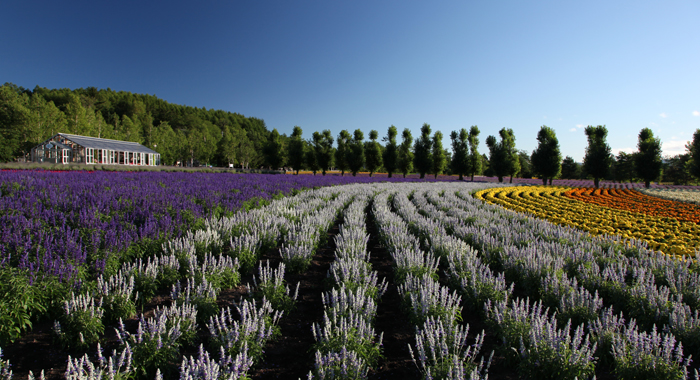 Hanabito Field
From spring, when ornamental bulbs and violas are in bloom, to autumn, when marigolds and other perpetual flowers are in bloom, flowers of various colors welcome visitors, or hanabito, who come to enjoy their beauty.
Beyond the gently rolling field are lavender fields.
Blooming season

mid Apr. - early Oct.

Best viewing season

early July - late Sep.
Map of flower fields and gardens