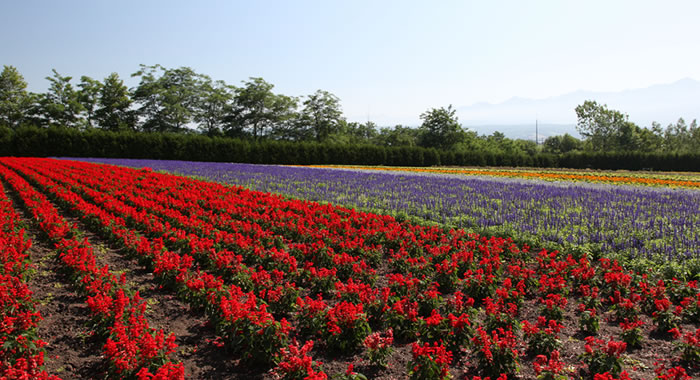 Autumn Field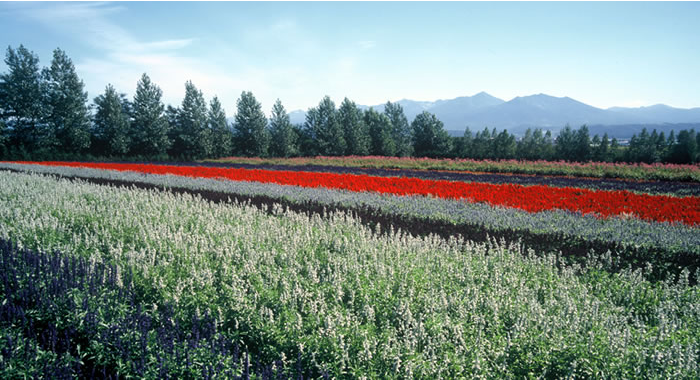 Autumn Field
With clear autumn skies in the background, the field is vividly adorned with spider flowers, pretty ornaments in autumn gardens and the perpetual flowers that bloom until the first frost.
In early summer, a gentle wind brings the sweet smell of nearby Japanese roses to the field. In late autumn, the snowcapped Tokachi Mountains beyond the valley make a backdrop for the flowers.
Blooming season

early June - early Oct.

Best viewing season

early July - late Sep.
Map of flower fields and gardens