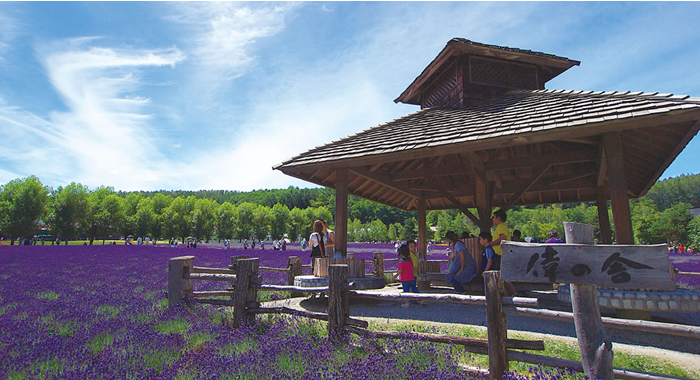 Sakiwai House
This space is for taking a rest at the corner of Sakiwai Field. While listening to the cool sounds of the stream, enjoy a leisurely atmosphere amidst the lavender flowers.
Hours
This is a space for taking a rest. It is closed during the closed season.
Map of houses, workshops and shops.